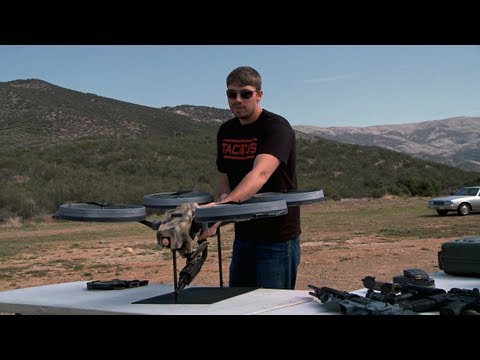 Tipping Point:  Sandy Hook Elementary School Massacre
(VIRAL VIDEO)
Skippy Massey
Humboldt Sentinel
The White House and a growing number of Democratic lawmakers on Capitol Hill appear to be uniting on the issue of gun control.
In Washington and around the country, the legacy left by the 26 people slaughtered in a school shooting in Newtown, Connecticut, has galvanized efforts in what might be meaningful legislative reform.
Several lawmakers have promised to introduce or reintroduce gun control legislation, ranging from a reinstatement of a federal ban on assault weapons to banning the sale of high-capacity magazines over the past several days.  Congressman Mike Thompson, Viet Nam veteran, Purple Heart recipient, gun owner and hunter, has been chosen to lead a House-led Task Force looking into legislative action and reform.
White House Press Secretary Jay Carney said President Obama supports California Senator Dianne Feinstein's forthcoming legislation to reinstate a ban on assault weapons which expired in 2004, noting the president would also consider limiting the capacity of ammunition magazines and closing a loophole allowing individuals to purchase firearms at gun shows without a background check.
Carney emphasized that new gun rules would only compose a portion of a more comprehensive effort to address mass casualty events.  The press secretary emphasized, for instance, that improved mental health services were an important element in any effort.
It will be an uphill battle.  Gun rights advocates, the National Rifle Association, and gun manufacturers (that heavily support the NRA with financial contributions) will have no part of it, and can be expected to fight any legislative curbs tooth and nail as they've done in the past.  And let's face it:  we love guns.  In America guns are revered and sacred objects– symbols of our liberty and freedom– that we hold to dearly.
Gun control legislation is going to happen in some way, shape or form as evidenced by Representatives
Boxer and Pelosi's statements below.  What we see and
what will happen next is anyone's guess.
 U.S. Senator Barbara Boxer (D-CA) released the following statement yesterday on the need to end gun violence and better protect our children following the tragic school shooting in Newtown, Connecticut:
Washington, D.C.– I rise today to discuss the tragedy that I know has touched the heart and soul of America.
I will be very straight-forward in discussing my feelings today – feelings of a mother, feelings of a grandmother, feelings of a Senator whose state has been touched far too many times by mass shootings.
On July 1, 1993, a gunman with an assault weapon walked into a law office in San Francisco and killed 8 people and wounding another six.  One of those people was a brave lawyer who threw his body over his wife, sacrificing his own life to save hers.
That young man was one of my son's best friends and so I know without a shadow of a doubt how these horrific and senseless tragedies live on with the survivors forever – the parents, the spouses, the children, the families and friends. It changes their lives and pierces their psyches forever.
Yes, as human beings after these tragedies, we come together to find meaning and justice – and to find love in the middle of mayhem.  Some find solace in their faith and their God. Some find solace in their community.  And some find no solace at all.
The slaughter of innocents must stop.
I have spoken to many of my constituents.  They are coming up to me and are begging me to act.  Some own guns, some don't.  They want us to act and we must.
My heart is broken.  Little babies gone – babies – barely on this earth. Loved, nurtured, taught, trusting. Trusting us. Looking up to us.  They trusted us and we failed them. 
We couldn't even stop a sick person from getting a high-capacity clip.  The gunman didn't even have to reload his weapon until he fired 30 shots. 
Brave law enforcement responded.  But we had no law enforcement there to maybe – just maybe – prevent it before it started. And there was apparently no appointment that day with a mental health professional. Instead there was an appointment with death.
We must act and whoever criticizes me for saying that now, I say this:  When is the right time? 
In 2009, 31,347 people died from gun violence in our nation.  That's 87 people for every day of the year.  Another 73,505
people were injured by firearms.  So 87 people a day killed by
gun violence in this country and this is not a good time speak out,
I guess.
But I will talk about it now.
Here is what I think we must tackle – and we can do it without violating gun rights:
First, we must take weapons of war and high-capacity clips off our streets.
Second, we must ensure that local law enforcement is involved in reviewing conceal and carry permits.
Third, we must close the gun show loophole so background checks are conducted.
Fourth, we must keep all guns out of the hands of the mentally ill – and get them the help they need.
And finally, we must keep our schools safe by utilizing all of the law enforcement tools at our disposal.
We have failed our children. 
Since the Columbine school shooting in 1999, 203 students and teachers have been killed and 175 students, teachers and others have been wounded due to gun violence at our schools.
We have to stop worrying about our political skins.  There is more to life than that.  There are judgments that will be made about us while we are here and after we are gone.
Let us pull together and show our children we love them and we will protect them by taking clear and common sense steps together.
* * * * * * *
Washington, D.C. – Democratic Leader Nancy Pelosi and House Democrats held a press conference yesterday calling for the swift passage of the McCarthy-DeGette bill banning assault magazines. Below are Ms. Pelosi's opening remarks:
Good morning. As we mourn the tragedy at Sandy Hook Elementary School, Members of Congress and all Americans have offered words of consolation to the families – words of grief, of mourning, our prayers – that no words are adequate to console the families of these children, and others, who were taken from us in an act of senseless, unspeakable violence.
Here in Congress, what we need now are not more words; what we need is action.  We must take action to protect our children from harm, to preserve the safety of our schools, and to keep our communities safe.  We must take action so that we can tell our children that we are doing everything in our power to prevent these tragedies from ever happening again.  This morning, you will be hearing from Members of Congress.
As we know, the President said so eloquently on Sunday night:  'we can't tolerate this anymore.  These tragedies must end.  And to end them, we must change.'  In Congress, we're blessed with the leadership of Congresswoman Carolyn McCarthy.  She has brought to this debate her own loss in a senseless tragedy, her own experience as a health care professional, and her own even-handedness to help make that
change with legislation to ban assault weapons.  Thank you, Carolyn,
for your tremendous leadership and for the inspiration you are to all of us.
Today, I am pleased to announce that Congressman Mike Thompson has been selected to head a new task force focused on reducing and preventing gun violence.  He is a Vietnam vet, a wounded Vietnam vet I might add, an avid hunter, and he is ideally suited to lead the effort to channel all of the energy that you see here.  Many of our Members are in committees but their thoughts are with us to channel this energy, work with the Administration, and to do so in a bipartisan way.
These are the steps – some steps that we all want to take, that Members have expressed, but we must go further:  restoring the assault weapon ban and strengthening our background check system to ensure that dangerous firearms do not fall into the wrong hands.
Yesterday, I met with the Brady Campaign and members of families who have experienced tragedies and that was a very high priority for them:  addressing the issue of mental health to keep weapons out of the hands of those in the greatest danger of doing harm to themselves and to others; and addressing the issue of violence in our society.
Even as we tackle these concerns it is important to note these actions do not eliminate the need for a ban on assault weapons and on assault magazines – high capacity additions that make any gun an assault weapon.
The tragedy in Newtown struck the hearts of every American.  We have to respond.  It's very complicated.  This is hard.  But we can get the job done, we can calibrate the legislation in a way that really is effective.
We mourn the loss of precious children.  We're reading about their love of sports, their love of animals, their love of music. We mourn the loss of their teachers, their counselor, the principal of the school.  We owe them, again, to do everything in our power to take sensible action to prevent gun violence, to ensure the safety of our schools and neighborhoods, and to build a future of safety for all Americans.
* * * * * * * *
Gun control and gun violence are controversial subjects.  The Sandy Hook massacre of 20 elementary school children and 6 adults is a senseless tragedy of epic proportions. 
Some feel we don't have enough guns to protect ourselves.  Incredulously, Newt Gingrich went so far as to say we should issue firearms to school principals for their students' protection. 
National Rifle Association CEO Wayne LaPierre said today that putting a police officer in every single school in America would make schools safer.  At an estimated $80,000 a year per armed guard or police officer, the NRA proposal would cost the nation's 98,817 public schools $5 billion a year.
LaPierre blamed violent video games and movies, the media,

gun-free zones in schools, and other factors in the organization's
first public statement  following the Newtown school shooting.  He was interrupted by two protesters holding signs reading "NRA KILLING OUR KIDS," and screaming that the gun rights group had "blood on its hands."
LaPierre refused to answer questions regarding gun violence or his proposal during the press conference.   The NRA temporarily took down its Facebook page and kept Twitter on the downlow.
 
Whether you agree or disagree with Ms. Feinstein, Ms. Boxer, Ms. Pelosi, and the House Democrats' point of view, you may want to contact your legislators and weigh in with your opinion:
Representative Mike Thompson   #(707) 269-9595
Representative Nancy Pelosi         #(415) 556-4862
Senator Barbara Boxer                     #(916) 448-2787
Senator Dianne Feinstein                #(415) 393-0707
Today's Times-Standard article, "Congressman Thompson to Lead House Dems' Gun Control Task Force" by Kaci Poor and San Jose Mercury News reporter Josh Richman can be found here. 
America:  Love it or Leave it.  This video clip shows the firepower others have.  You just can't have enough power at your fingertips.
(The guy in these videos isn't Russian– he's an American named Kyle Myers from Georgia.   He owns these very real weapons, adding they are "100% legal to possess" in the US with the "right paperwork.")
(Posted by Skippy Massey)