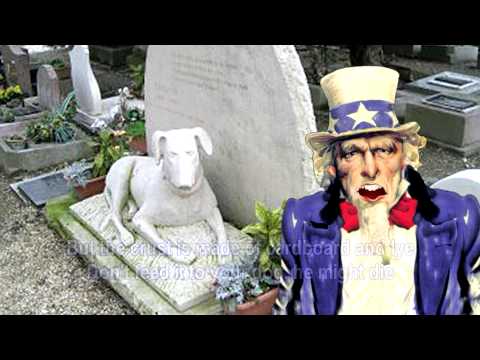 Remembering the Day Before the Music Died
(VIDEO)
Skippy Massey
Humboldt Sentinel
Uncle Sam points out the problems we have when we buy cheap products from China.  Be careful what you eat,
drink, use and buy.
Buy, Buy American Pie was written and performed by the Capitol Steps.
The familiar tune is a parody of  American Pie, written by singer-songwriter Don McLean in 1971.
The song is well known for its cryptic lyrics defying explanation, having long been the subject of curiosity and speculation over their intended meanings.  The original signature song is a recounting of "The Day the Music Died" — the 1959 plane crash that killed Buddy Holly, Ritchie Valens and the Big Bopper– and the aftermath.
Although McLean dedicated the American Pie album to Buddy Holly, none of the musicians in the plane crash were identified by name in the song itself. 
When asked what "American Pie" meant, McLean replied, "It means I never have to work again."