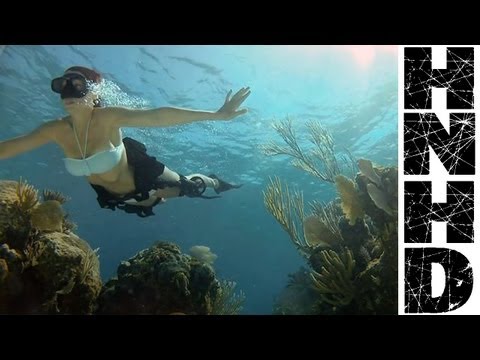 The Shimmering Jewel of Life
(HD VIRAL VIDEO)
Skippy Massey
Humboldt Sentinel
It is beautiful, sustaining, intriguing and fearsome.
The ocean is the life-giving force of our planet.  Earth is
called the Blue Planet for this reason.
Often taken for granted, the ocean is the greatest resource we have—it's vast blue body teeming with organisms from microscopic zooplankton to the behemoth blue whale.  Planet Earth's greatest mystery and uncharted wilderness, it is the primoridal soup of whence all life– and us– came.
The richest sources of biodiversity on Earth are found in both the tropical rainforests and the ocean.  All surface life depends on life inside and beneath the ocean.  Sea life provides all of our fresh water, half of our oxygen, regulates our climate, and is essential for providing our food.
Without the oceans, we would perish.  In the truest sense, we are all citizens of the sea.
* * * * * * *
This high-def video is best viewed at full screen resolution.  The song is "Paradise" (Glebstar Dubstep Remix) by Coldplay.