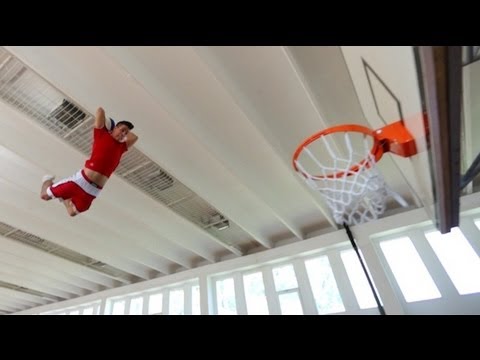 Flying From Trampolines
(VIRAL VIDEO)
Skippy Massey
Humboldt Sentinel
They not only can acrobatically dunk in freestyle form, but fly doing it.
These athletes from the Hungarian Acrobatic Sports Team have been travelling the world for years entertaining crowds with their visually stunning dunk-off trampoline exhibitions choreographed to music.
The Faceteam entertainers are probably closer to circus acrobats than actual basketball dunkers, but every basketball fan can appreciate the skill, precision, and what these guys can do flying through the air to the hoop.
Shot in in Budapest over the course of two days, the filming was done by Devin Graham and Lindsey Stirling.  The song is Higher by Peter Hollens, and friends Scott and Brendo.  This high-def clip is best seen at the full-screen setting.
* * * * * *
Please spread the word.  Share this– and all of our posts– with others, and friend us on Facebook and follow us on Twitter. 
Thank you for reading, and for giving us a push.