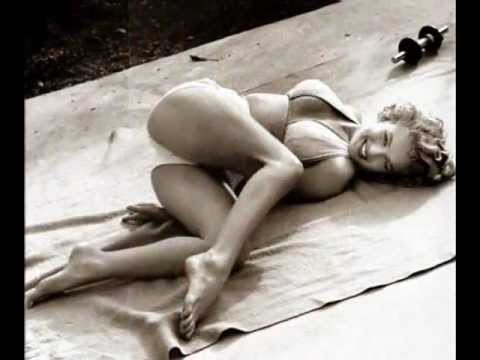 Monroe Candidly Remembered On Celluloid
(VIRAL VIDEOS) 
Skippy Massey
Humboldt Sentinel
"I'm selfish, impatient and a little insecure.  I make mistakes, I am out of control and at times hard to handle.  But if you can't handle me at my worst, then you sure as hell don't deserve me at my best."
Marilyn Monroe (born Norma Jeane Mortenson) was an American actress, model, and singer, who became a major sex symbol, starring in a number of commercially successful Hollywood motion pictures during the 1950s and early 1960s.
After spending much of her childhood in foster homes, Monroe began her career as a model, which led to a film contract in 1946 with Twentieth Century-Fox. Her early film appearances were minor, but her later performances in The Asphalt Jungle, All About Eve, Gentlemen Prefer Blondes, Some Like it Hot, and Bus Stop drew attention.
Typecast by Hollywood as the "dumb blonde" persona, not many knew she was a passionate reader, owning four hundred books at the time of her death, and often photographed with a book in hand.
Despite her fame and fortune, she could never rise beyond her insecurities.  The final years of Monroe's life were marked by illness, personal problems, depression, and a reputation for unreliability and being difficult to work with. 
The mysterious circumstances of her death, from an overdose of barbiturates, have been the subject of debate.  Her death at the young age of 36 was officially classified as a "probable suicide" although the conjectured possibilities of an accidental overdose and homicide have not been ruled out.
A few weeks before her death in 1962, Marilyn's career and personal life, in a sense, were on the rise.  She was invited to a number of new film projects and spent a weekend with her former husband and baseball great, Joe DiMaggio, and according to rumors they planned to re-marry.   Marilyn was found dead at her home in Brentwood the following weekend.
The funeral arrangements for Monroe were made by DiMaggio and he had a half-dozen red roses delivered to her crypt three times a week for the next 20 years.  He never spoke publicly about his relationship with Monroe.
In the decades following her fast rise from humble origins to stardom and ultimately to a sad and untimely death, Marilyn Monroe ironically became a larger than life pop and cultural icon– and America's quintessential sex symbol.
"Life is what you make it.  No matter what, you're going to mess up sometimes, it's a universal truth.

But the good part is you get to decide how you're going to mess it up.  Girls will be your friends – they'll act like it anyway.  But just remember, some come, some go.  The ones that stay with you through everything – they're your true best friends.  Don't let go of them.  Also remember, sisters make the best friends in the world.

As for lovers, well, they'll come and go too.  And baby, I hate to say it, most of them– actually pretty much all of them, are going to break your heart, but you can't give up because if you give up, you'll never find your soulmate.  You'll never find that half who makes you whole and that goes for everything.

Just because you fail once, doesn't mean you're gonna fail at everything.  Keep trying, hold on, and always, always, always believe in yourself, because if you don't, then who will, sweetie?

So keep your head high, keep your chin up, and most importantly, keep smiling, because life's a beautiful thing and there's so much to smile about."
Save and share the Humboldt Sentinel with others– and friend and follow us on Facebook and Twitter