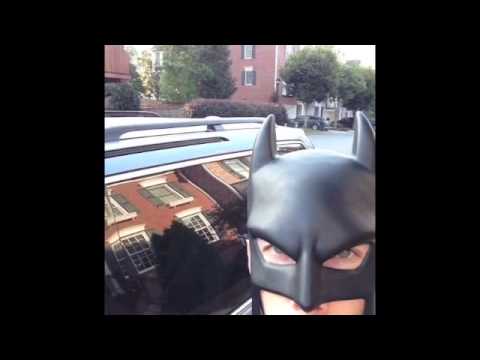 A Day in the Life of a Fun Bat-Dad
Skippy Massey
Humboldt Sentinel
"My husband is so annoying," Jen confesses, "but let's face it:  Batdads are annoying, period.  But the kids seem to love 'em."
Of course they do, Jen.  Why wouldn't they? 
Batdads are lots of fun and there's never a dull moment around the Batcave these days.  Better a Batdad than a Butthead, we say.
But two million YouTube hits in two days?  Holy Heart Failure, it's turned into a mega-lame Bat-Hit.  Holy Masquerades!
Ben!  Jen!  Holy Socks and Strawberries, we stepped into a jam!  To the Batmobile!… We're doing a sequel!
* * * * * *
We appreciate you  following us on Twitter and Facebook 
and sharing the Humboldt Sentinel with others.  Thank you!