Placing Stupidity Where It Belongs
Skippy Massey
Humboldt Sentinel
Jon Stewart apologized Wednesday night for calling Republicans "idiots" and "dunderheads" and "morons"
for the current government shutdown fiasco– because, he
said, "I may have been way too easy on them."
Stewart couldn't believe how the GOP "had the balls" to create this shutdown– and then deny complicity while complaining about its effects.
He found it somewhat "galling" that "the party that has run on the last 40 years on the idea that government is the enemy is saddened to see it crippled like this."
He called "bullshit!" on their claims the Democrats are to blame, as well as labeling them "Self-Righteous Orwellian Zebra Queefs."
John Oliver joined Stewart to explain why no one's ever going to get in trouble for this:  Congress is wildly unpopular, but the incumbency rate is super-high, and they're in safe districts so they can even poison a basket of kittens, and as long as Obama didn't tell him to do it, they'd be fine.
We hope the voters remember the Republicans' obfuscating obstructions and nattering naybobs of negativism come 2014.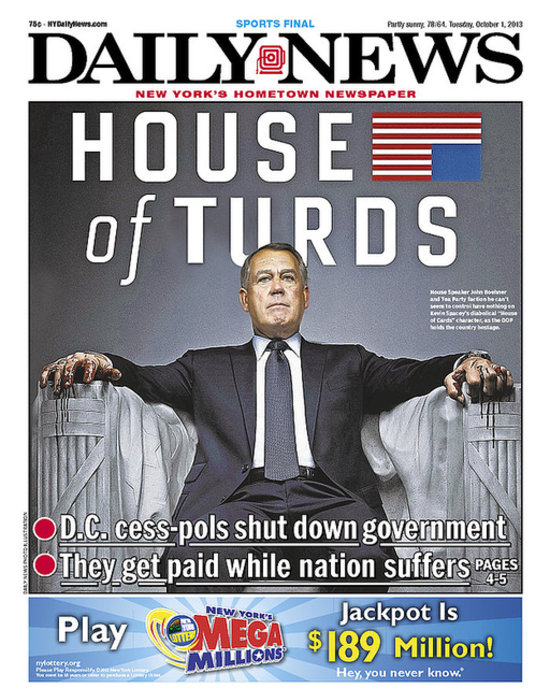 (Via Mediaite, Jon Stewart and the Daily Show)
Thank you for following us
on Twitter and Facebook and
sharing the Humboldt Sentinel
with others.