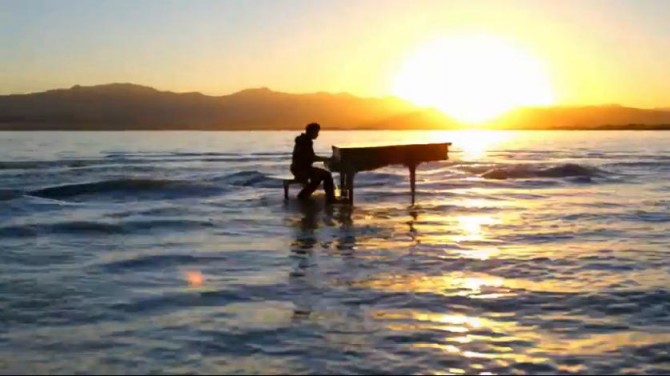 Surreality Around You
Skippy Massey
Humboldt Sentinel
There's just something so surreal about playing a piano on a lake. 
An amazing collaborative project, pianist William Joseph teamed up with Devin Supertramp to produce a one of a kind dubstep-piano music video cover of the Radioactive tune by Imagine Dragons that you see here.  With a very real piano in the shallow waters of a lake.
Let it be a reminder the beauty of Humboldt– or anywhere for that matter– is that you can do what you set out to do, to be whom you want to be.  All you have to do is think and imagine and try and you'll find it's been there all along– right at your fingertips.  Just listen closely.  Very closely.
You are free to choose what you want and what you wish to realize.  You can even play a piano on the water if you had dreamed of it.
* * * * * * * *
But we didn't say there wasn't gonna be some blood, sweat and tears involved and some hard work along the way.  That's reality, and reality bites sometimes.  Life isn't a bed of roses, you know.
Just remember the personal love part, like the ditty we found below in– of all places– Craigslist.  It makes the hard work part much more pleasant.
Reality is where you find it.
 
If you liked this article or others, please consider sharing it with others