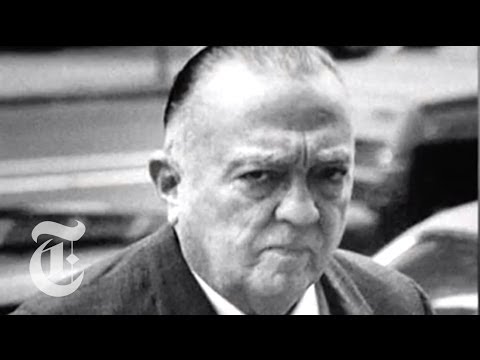 The Greatest Heist You Never Heard Of Until Now–
Burglars Who Took on FBI Abandon Shadows
Skippy Massey
Humboldt Sentinel
One night in 1971, files were stolen from an F.B.I. office near Philadelphia. 
They proved that the bureau was spying on thousands of Americans.
The case was unsolved, until now.
From The New York Times, by Mark Mazzetti:
PHILADELPHIA, PA — The perfect crime is far easier to pull off when nobody is watching.
So on a night nearly 43 years ago, while Muhammad Ali and Joe Frazier bludgeoned each other over 15 rounds in a televised title bout viewed by millions around the world, burglars took a lock pick and a crowbar and broke into a Federal Bureau of Investigation office in a suburb of Philadelphia, making off with nearly every document inside.
They were never caught, and the stolen documents that they mailed anonymously to newspaper reporters were the first trickle of what would become a flood of revelations about extensive spying and dirty-tricks operations by the F.B.I. against dissident groups.
The burglary in Media, Pa., on March 8, 1971, is a historical echo today, as disclosures by the former National Security Agency contractor Edward J. Snowden have cast another unflattering light on government spying and opened a national debate about the proper limits of government surveillance.
Why They Did It
The burglars had, until now, maintained a vow of silence about their roles in the operation.  They were content in knowing that their actions had dealt the first significant blow to an institution that had amassed enormous power and prestige during J. Edgar Hoover's lengthy tenure as director.
"When you talked to people outside the movement about what the F.B.I. was doing, nobody wanted to believe it," said one of the burglars, Keith Forsyth, who is finally going public about his involvement.  "There was only one way to convince people that it was true, and that was to get it in their handwriting."
Mr. Forsyth, now 63, and other members of the group can no longer be prosecuted for what happened that night, and they agreed to be interviewed before the release this week of a book written by one of the first journalists to receive the stolen documents.  
The author, Betty Medsger, a former reporter for The Washington Post, spent years sifting through the F.B.I.'s voluminous case file on the episode and persuaded five of the eight men and women who participated in the break-in to end their silence.
…Ms. Medsger's article cited what was perhaps the most damning document from the cache, a 1970 memorandum that offered a glimpse into Hoover's obsession with snuffing out dissent.  The document urged agents to step up their interviews of antiwar activists and members of dissident student groups.
"It will enhance the paranoia endemic in these circles and will further serve to get the point across there is an F.B.I. agent behind every mailbox," the message from F.B.I. headquarters said.  Another document, signed by Hoover himself, revealed widespread F.B.I. surveillance of black student groups on college campuses.
But the document that would have the biggest impact on reining in the F.B.I.'s domestic spying activities was an internal routing slip, dated 1968, bearing a mysterious word:  Cointelpro.
Unlike Mr. Snowden, who downloaded hundreds of thousands of digital N.S.A. files onto computer hard drives, the Media burglars did their work the 20th-century way: they cased the F.B.I. office for months, wore gloves as they packed the papers into suitcases, and loaded the suitcases into getaway cars.
When the operation was over, they dispersed.  Some remained committed to antiwar causes, while others, like John and Bonnie Raines (seen in the above picture and to the right), decided that the risky burglary would be their final act of protest against the Vietnam War and other government actions before they moved on with their lives.
"We didn't need attention, because we had done what needed to be done," said Mr. Raines, 80, who had, with his wife, arranged for family members to raise the couple's three children if they
were sent to prison.
"The '60s were over. We didn't have to hold on to what we did back then."
A Meticulous Plan
The burglary was the idea of William C. Davidon, a professor of physics at Haverford College and a fixture of antiwar protests in Philadelphia, a city that by the early 1970s had become a white-hot center of the peace movement.  Mr. Davidon was frustrated that years of organized demonstrations seemed to have had little impact.
In the summer of 1970, months after President Richard M. Nixon announced the United States' invasion of Cambodia, Mr. Davidon began assembling a team from a group of activists whose commitment and discretion he had come to trust.
The group — originally nine, before one member dropped out — concluded that it would be too risky to try to break into the F.B.I. office in downtown Philadelphia, where security was tight.  They soon settled on the bureau's satellite office in Media, in an apartment building across the street from the county courthouse.
That decision carried its own risks:  Nobody could be certain whether the satellite office would have any documents about the F.B.I.'s surveillance of war protesters, or whether a security alarm would trip as soon as the burglars opened the door.
The group spent months casing the building, driving past it at all times of the night and memorizing the routines of its residents…
…An excerpt, you can read the rest of this surprisingly interesting article by Mark Mazetti in the New York Times here.