Maybe.  It's Possible.
Skippy Massey
Humboldt Sentinel
The source for this is something we've never heard of
before today – a web site called Waterford Whispers News.
There was also a report last year from Investors Business Daily that the North Koreans– Norks for short– had announced their intention to put a man on the sun.  If you haven't been to North Korea lately, and many of you haven't, you should know that the world is their oyster.  Might as well throw in the universe, too.
We can't find anything about this on the English-language version of the KCNA, which is the Norks' official news agency site, but the report says it was uttered in the State News Agency of North Korea televised newscast– for which they offered no video as backup.
We don't know.  We suppose it says everything about the madcap nature of this regime that one finds to hard believe anyway.  Surely they could make such an outlandish claim and one can never be entirely sure of what they may or may not be up to next.  Kismet happens, you know.
And we want to believe!
It reported that astronaut Hung Il Gong left for the sun on a specially designed rocket ship at approximately 3 a.m. yesterday morning:
Hung, who traveled alone, reached his destination some four hours later, landing his craft on the far side of the lonely star.

 "We are very delighted to announce a successful mission to put a man on the sun," a North Korean central news anchor man said on a live broadcast earlier.  

"North Korea has beaten every other country in the world to the sun.  Hung Il Gong is a hero and deserves a hero's welcome when he returns home later this evening."

The specially trained astronaut was expected to return back to earth at 9 p.m, where he will meet his uncle and supreme leader Kim Jong-un.

 It is understood that the 17-year-old 'space explorer' traveled at night to avoid being engulfed by the sun's rays, and that this genius approach has brought the nascent Soviet state to the top of the global space rankings.

While on the sun, Mr. Hung collected sun spot samples to bring back to his supreme leader as a present.

The 18 hour mission is already being called the 'greatest human achievement of our time' by the North Korean central news agency.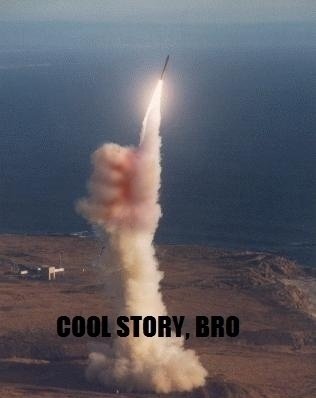 Oh please, don't tell us some knucklehead made this up. 
Or that the Norks aren't really making this claim.
After all, they did claim Kim Jong Il shot somewhere between 5 and 11 holes-in-one– and that was the first time he ever played golf.  He may be short, stout and portly, but c'mon now.  Move over, Tiger.  That Kim got swing!
And don't believe the stereotype that Asians can't drive.  Kim Jong-un learned how to take the wheel at the age of three and drive like the gifted speed demon child that he is.
Then there was that other story.  You remember the one.  The unicorn lair that was found near Pyongyang in 2012.  Now that's one for the science books.  Move on over, Bigfoot; there's a new dog moving on in.
Those possibilities are slightly less plausible than this, but the Norks clearly aren't too concerned about incredulity from the masses.
But wait, you say . . . they're crazy, this is just too much!  To the sun and back in 18 hours?  He "traveled at night to avoid being engulfed by the sun's rays"?  
He brought back "sun spot samples" as a gift for Jong Jr.? 
And… the 17-year-old's name was Hung Il Gong?
Come on.  This has got to be the work of some wisecracking crackhead and not the usual hardworking North Korean propagandists working overtime extolling the virtues of their Triumphant First World Nation State.
Our initial theory?  Both could be true.
You see, who's to say there's not some village idiot who wormed his way into the propaganda ministry – someone who has a clear understanding of how insane all this is, but noticed that Kim Jong Un and his inner circle are so divorced from reality that, no matter how absurd the material is, they keep signing off on it.  So why not have some fun, push the boundaries, and get away with it?
They let you put out that business about Kim Jong Un's uncle being fed to starving dogs?  Hey!  Up your game, buddy!  If you can't make it, fake it.  How about landing a man on the sun?  Surely you're not going to get that one through . . . whoa, ha-ha, chuckle and whoopee!  The sun's the limit!
Hey, it's plausible.  It could happen.  Maybe they really did it.  Maybe that undying faith Obama, Bush, Boehner, and Pelosi have in the great power of government doesn't go far enough like what the Little Big Man can do. 
But alas, all good stories must end.
Spoiler alert:  If you're a fan of the alternately horrifying and fascinating news coming out of the Hermit Kingdom's squalid dictatorship of starving masses and gulags, read no further.  We're warning you.
Ok, you stuck with us this far.  Here's the skinny of what happened:
Where the joke originated:  Did North Korea really claim to put a man on the sun– or do people just like making Kim Jong-un look like a super-duper extra sillypants after palling around with Dennis Rodman several weeks ago?
Despite outlandish Norky propaganda, this article originally appeared on the Waterford Whispers News, a satirical Irish site (think The Onion) running headlines like "Ground-Breaking WIT Study Finds Link Between Obesity and Over-Eating" and "World Leaders Renew International Lie-To-People Pact."
Believing this story was genuine propaganda would require an assumption that North Koreans are either blindingly stupid or all carbon copies of Winston Smith at the end of Nineteen Eighty-Four, both of which are clearly untrue.
North Koreans aren't scientifically illiterate enough to believe you can land on the sun.  In fact, depending on who you ask, North Korea can't even build real missiles.  A pair of German missile experts says that the ICBMs North Korea is so fond of parading around are low-quality mockups.  Other experts disagree, saying the mockups are evidence that the North Koreans are getting closer to building an ICBM capable of striking the continental United States.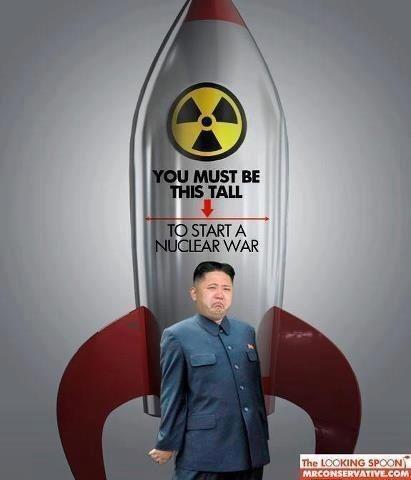 Either way, they can't even launch satellites properly, so the sun seems a little bit out of their league.
Let's do the math.  Traveling to the sun in 4 hours would mean traveling at 23,240,000 miles per hour.  That would be 640 TIMES faster than the current spacecraft record of 36,373 mph– or 30,500 times the speed of sound.  Another way to see it:  Mr. Hung guy flew at 1/28 the speed of light.
Whew.  That's fast.  Very fast.  And the sun is hot.  Very, very hot.  Even at night.
Well, our hats could have been off to the North Koreans for shattering all previous speed records to smithereens and setting a new milestone for the epic discovery of the sun. 
Sadly, they didn't pull it off after all.
Darn.  We so wanted to believe.  In unicorns and hole-in-ones and gifted children.  And now this happens.
* * * * * * * * * *
(Sourced from YouTube/PolicyMic/Canada Free Press/and others)
Please share with others and follow us on Twitter and Facebook