…Of Things You Like
Skippy Massey
Humboldt Sentinel
A sweet little film, The Scared Is Scared brings us in close. 
Very close, like a safe warm blanket.
When an inventive young filmmaker turns to a 6-year-old for inspiration, the result is likely to be a masterpiece.
An improv story narrated by a child is acted out by adults.  It feels as fun and comfortingly familiar as our favorite bedtime story.  It has a personality and charm, a simple honesty and beauty that's all unto its own. 
By listening in on their conversation, we get to know the young
narrator, Asa Baker-Rouse, and filmmaker Bianca Giaever.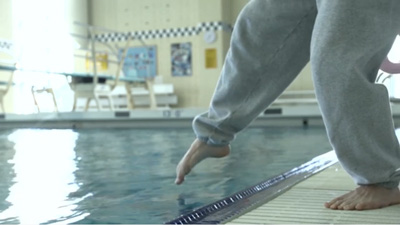 When Bianca asked the 6-year-old what her movie should be about, she got an earful. 
And she turned that earful into a piece of childlike wonderment: a story of a bear, a mouse, swimming pools, sleepovers, friendship, pizza and life, with moral-of-the-story conclusions thrown in about waiting, closing, letting go, feeling scared and feeling fine.
It's excitement, fear, joy and bewilderment wrapped up into a story
full of heart and humor that only a young imagination could provide.
Together, they invite us into their secret, half-imaginary world, which is pleasure enough– but we also benefit from a child's advice, perfectly suited to combat any adult insecurity we had by growing up. 
Finally, a movie with a plot we can get on board with—given by a kid.
Please share with others. 
…And please follow and friend us on Twitter and Facebook
Thanks.