Ripping Off Those Who Need It Most
Skippy Massey
Humboldt Sentinel
To the thief who stole tools from 4635 Broadway, Eureka;
Let me first explain to you who you actually stole the tools from: 
A man with autism who after many years has a job and a paycheck because he can use those tools to create.  A woman who has had a great deal of loss in her life who now has an outlet in creating and growing vegetables and flowers.  A man with Down Syndrome whose face lit up with pride when he cut his first board for a flower bed with the circular saw you stole.
These are just a few of the many you stole from.
On Monday they arrived at work (the Carole Sund Center) expecting another full week of preparing the grounds for the grand opening.  They thought they had a week of lawn care ahead of them, sanding and staining the new fence material and making more vegetable garden beds.
Sadly, instead they were informed that many of these tasks would be remain unaccomplished because their tools were gone.
I can't begin to know your story or why you would do such an awful thing, I only know the affect and impact your actions have had on the people of the Butler Valley Carole Sund Center.
I assume you stole sanders, saws, a tool box, a garden cart, and paintbrushes to make a quick couple of dollars but in doing so you took away opportunity from individuals who have very little.  This program is focused on teaching agricultural skills and creating community involvement through the selling of produce and assisting in the beautifying of the southern end of Eureka.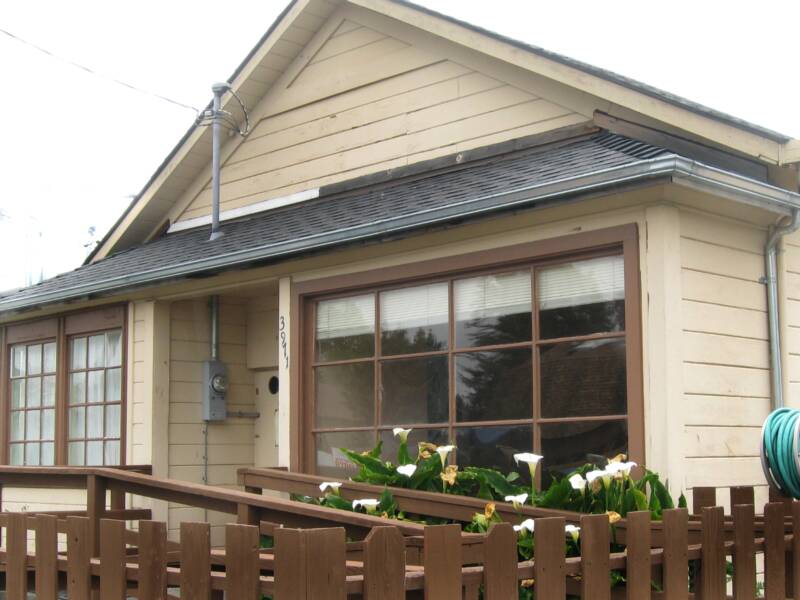 These tools gave people independence, freedom, and allowed them to actively participate in their life.  As angry as I am about this theft, I hope that it was ignorance on your part and that you just didn't understand what these tools meant.
I hope that if you understand you will return everything that was stolen so that these people can resume their work.
You can return them at any time to 4635 Broadway, Eureka, no questions asked.
-Alicia Durham
* * * * * * *
The above open letter by Alicia Durham appeared in the Lost Coast Outpost and posted here with permission.  Ms. Durham works with local nonprofit Butler Valley, Inc.
Suzette Ott, Butler Valley Executive Director, adds about the outpouring of support following the theft:
Thank you so much, this community has been so supportive.

If you would like to send a donation you can send it to the Carole Sund Center at our 4635 Broadway address or send it to Redwood Capitol Bank c/o Carole Sund Center's account.
From the Butler Valley website:
Butler Valley.org is located in the Humboldt Bay Area and is a nonprofit agency that provides residential services and day care to individuals with developmental disabilities.

Our facilities in Arcata and Eureka employ caring people to teach life skills & provide care and supervision for adults with developmental disabilities. 

Full and part time employment is available for people who are compassionate, capable and reliable. Butler Valley offers on-going supervision, consultation and training to its employees to help them grow into highly qualified para-professionals in this field.