But We'll Show You the Film Trailers Anyway !
Skippy Massey
Humboldt Sentinel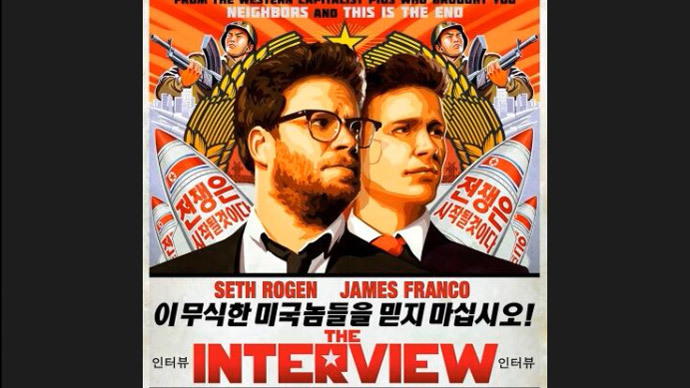 U.S. officials are treating a cyberattack on Sony Pictures as a "serious national security matter," with the National Security Council considering a proportionate response, the White House said.
Evidence shows the attack against Sony was carried out by a "sophisticated actor," White House spokesman Josh Earnest said.  But he declined to blame North Korea, saying the investigation is still progressing.
That country is suspected of orchestrating the hack in retaliation for the Sony film The Interview, about a fictional plot to assassinate Pyongyang's leader, Kim Jong Un.
The film portrays Seth Rogen and James Franco as frustrated television journalists who are recruited by the CIA to assassinate the North Korean leader. 
"Wanna go kill Kim Jong-un?" Franco's character asks in the movie.
"Totally.  I'd love to assassinate Kim Jong-un – it's a date," Rogen's character replies.
In the film's climactic scene, Kim Jong Un's head is seen exploding when his helicopter is hit by a missile.
The company on Wednesday cancelled the film's scheduled December 25 release after the four largest U.S. theater chains said they would not show it.  A spokesman said Sony "has no further release plans" for the $44 million comedy, The New York Times reported.
According to media reports, U.S. officials speaking on the condition of anonymity said investigators have connected North Korea to the cyberattack.  North Korea denies involvement and wants to join the US probe into the matter, saying they can prove they're not behind the security breach.
The massive breach resulted in the leak of tens of thousands of documents of confidential Sony data, including the private details of thousands of company employees, former employees and freelancers, as well as several Hollywood stars and their squabbles.  The leaks also include financial data and high-quality copies of films yet to be released.
The leak has also escalated to threats of terrorist attacks over the film.  A hacker group calling itself Guardians of Peace promised a "bitter fate" to those who attend The Interview showings.  
The group– invoking the September 11, 2001, attacks on the United States– warned people to stay away from theaters where the film is playing.
The U.S. Department of Homeland Security says "there is no credible intelligence to indicate an active plot against movie theaters." 
President Barack Obama also downplayed the threat, calling Sony's quick cancellation "a mistake" and saying his "recommendation would be that people go to the movies."
Nonetheless, Sony raised the white flag and surrendered, even though, surprisingly enough, its economy is larger than that of North Korea's. 
Yes, that's true.
Sony's Response
Sony was preparing for a Christmas Day release of the comedy about two journalists recruited by the Central Intelligence Agency to assassinate North Korea's leader.
But not anymore.  They're backing down altogether.
In a statement about its cancellation, Sony said it was "deeply saddened at this brazen effort to suppress the distribution of a movie and, in the process, do damage to our company, our employees and the American public.  We stand by our filmmakers and their right to free expression and are extremely disappointed by this outcome."
In an interview late Wednesday with ABC News, Obama called the cyberattack on Sony Pictures "very serious."
 "We're investigating it.  We're taking it seriously.  We'll be vigilant," Obama said.  "If we see something that we think is serious and credible, we'll alert the public.  But, for now, my recommendation would be that people go to the movies."
Pyongyang Condemns Movie
While Americans might be used to such irreverent humor, Pyongyang isn't laughing.
In fact, they're pissed.  Crazy-pissed.
Pyongyang has strongly denounced the comedy as an act of terrorism and had called for Sony to cancel the film.  It has praised the hacking as a "righteous deed," while insisting it is not involved in the intrusion.
"The act of making and screening such a movie that portrays the attack on our top leadership… is a most wanton act of terror and act of war, and is absolutely intolerable," a Foreign Ministry statement carried by North Korea's official KCNA news agency on Wednesday read.
The ministry called on Washington to ban the film from being screened, warning that failure to do so would trigger a "resolute and merciless counter-measure response."
It is not clear whether the Guardians of Peace group is linked to Pyongyang, which is known to have a capable group of Internet hackers at its disposal.  Some suspect the hackers may have been aided by an insider at Sony.
Pyongyang was angered by the film and in June promised "merciless retaliation."  But it has denied involvement in the attack.  A North Korean diplomat said earlier this month the accusation was a "fabrication."
Eriq Gardner, senior editor of The Hollywood Reporter, said the scale of the Sony hacking is unprecedented.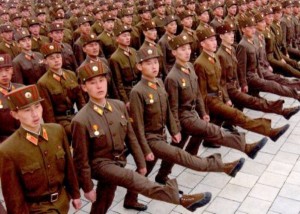 "There have been things that have made Hollywood studios change distribution of movies, but nothing like an attack from a nation-state forcing its hands on a movie that is really just a comedy," Gardner said.
"… There have been some people who have speculated, maybe jokingly, that this was all just a publicity stunt," he added.  
"But really, no matter how much money the film makes from here on out, it will not have been worth it to Sony.  This is absolutely terrible for them."
Financial Loss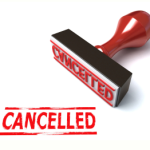 Doug Stone of the film industry newsletter Box Office Analyst believes Sony is set to lose up to $55 million and could opt to release the film at a later date or offer it as a video on demand.
Bruce Bennett, a North Korea analyst for the think tank RAND Corp., said Sony's decision to cancel the film's release sets a bad precedent.
"Foreigners who want to stop the release of a film can now follow the example of these hackers.  That's dangerous for the United States," said Bennett.
And, he added, it is good news for North Korea's leaders.
"They don't want this film to get out.  They particularly don't want it to get on DVD and get circulated into North Korea, which a lot of outside DVDs do because it depicts Kim Jong Un accurately as being ruthless and deceptive, and in ways that don't coincide with the regime's propaganda," Bennett said.
Hollywood Reacts
Many in Hollywood spoke out against Sony's decision to scrap the movie's release.
Comedian Jimmy Kimmel called the move "an un-American act of cowardice that validates terrorist's actions and sets a terrifying precedent."
George Clooney said "Hollywood hung Sony out to dry."
Actor Rob Lowe declared it an "utter victory" for the hackers.  "Wow.  Everyone caved.  The hackers won.  An utter and complete victory for them.  Wow," Lowe tweeted.
Steve Carell, whose own film set in North Korea has been canceled, said it was a "sad day for creative expression."
This isn't the first time North Korea's leadership has been on the receiving end of Hollywood's particular brand of parody.
In 2004, the South Park creators portrayed Kim's late-father Kim Jong-il as a speech-impaired, mass-murdering alien despot in Team America: World Police. 
While Kim Jong-il, a noted film buff, never publicly commented on the film, North Korea's embassy in Prague demanded that the film be banned in the Czech Republic.
"It harms the image of our country," a North Korean diplomat said at the time.  A Czech Foreign Ministry spokesman rebuffed Pyongyang, saying "it's absurd to demand that in a democratic country."
Kim Myong-chol, executive director of The Centre for North Korea-US Peace and an unofficial spokesman for the Pyongyang regime, strangely enough said North Korea's leader Kim Jong Un, in fact, plans to see The Interview.
~Via BBC, VOA, Google News, RT, Sony Pictures, YouTube
* * * * * * * *
Regardless of the threats and hacks and attacks, we'll show you the film trailers anyway– while they're still up and running.
If North Korea and Kim Jong Un don't like it, oh well, that's too bad.   Cry us a river.  What would America think if Charlie Chaplin's 1940 'The Great Dictator' was cancelled because Der Führer didn't like it?
The movie may be in poor taste but that's how politcal satire goes.  The Sony story is downright bizarre — and we don't just mean the hacking.  We mean the decision to make the stupid movie in the first place.
Nevertheless, we believe in free and independent media and we'll stand up for it– even if Sony won't. 
We may be small, but we're still Humboldt.  So come and get us.  We're waiting.  And we'll leave the light on for you.