Many Children Were Harmed
in the Making of This Video
Skippy Massey
Humboldt Sentinel
Chris Capel is a writer/director who describes himself
as passionate, creative and pine-scented.
He used to animate talking animals at DreamWorks Feature Animation for a living, but says he strives to one day be a big time director so he can just sit in a chair and tell people what to do.
He loves to write as well and is driven to tell entertaining and engaging offbeat humor stories of any level or size to whoever will pay attention.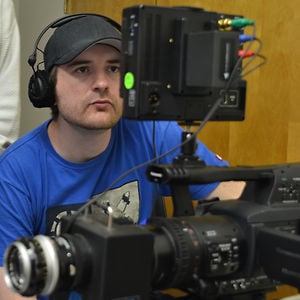 His Naptime! infomercial above is his all time dank favorite, following in the true Griswold family tradition.
Getting the intended twisted emotional response from his audience is considered by Chris to be the ultimate high.  Black tar heroin runs a close second.
Chris lives in Valencia with a cat, two rabbits and his wife Lindsey, who is an aspiring animal hoarder.
Thanks for your help getting our Sunday family snooze on, Chris.
* * * * * * * *

Thank you for making us the best
little blog in Humboldt.
…Please share and follow us
on Twitter and Facebook