Mysterious Suicide One of Many in Financial Industry
Skippy Massey
Humboldt Sentinel
The American CEO of a Bitcoin and virtual currency exchange was found dead in her Singapore apartment last
week under mysterious circumstances, multiple sources report.
Autumn Radtke was CEO of First Meta, a virtual currency exchange based in Singapore.  The company allowed users to buy and sell virtual currencies such as Bitcoin, as well as exchange national currencies for virtual currencies and virtual currencies for national currencies, according to Forbes.
Prior to taking the reins at First Meta in 2012, the 28-year-old Radtke had once closely worked with technology giant Apple to bring cloud-computing software to Johns Hopkins University, Los Alamos Labs and the Aerospace Corp., according to her biography.  She then took up business development roles at tech start-ups Xfire and Geodelic Systems, according
to information on her LinkedIn profile.
Radtke was discovered in her apartment on February 28, the Daily Mail newspaper in London reported.  City officials are waiting for the toxicology results but local media outlets are calling her death a suicide.  She was 28 years old.
Autumn's death comes on the heels of the collapse of the Tokyo-based Bitcoin exchange Mt Gox last week, after $500 million went missing overnight, as well as the March 4 closure of the Flexcoin bank in Canada after hackers stole $600,000, according to the UK's Daily Mail.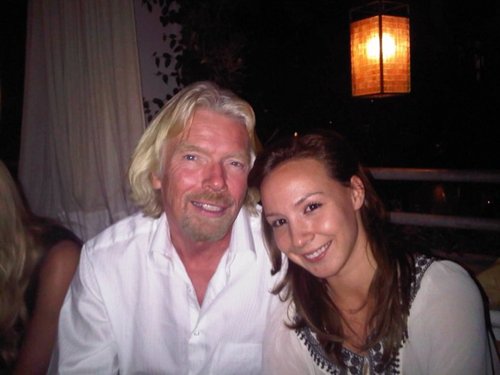 A note on the company's website said, "The First Meta team is shocked and saddened by the tragic loss of our friend and CEO Autumn Radtke.  Our deepest condolences go out to her family, friends and loved ones.  Autumn was an inspiration to all of us and she will be sorely missed."
According to the website, Radtke had lived in Singapore since January of 2012.
Her death comes as troubles swirl around the nascent cryptocurrency industry, and amid a rash of suicides in the financial industry as a whole. 
Radtke's death is one of eight suspected financial sector suicides in 2014.
Other mysterious deaths in the field include:  
a 33-year-old JPMorgan finance pro who jumped off the roof of the JPMorgan Hong Kong office on Feb. 18; Gabriel Magee, 39, a vice president with JPMorgan's corporate and investment bank technology branch in the UK who jumped off the roof of the bank's Canary Wharf tower in London on Jan. 28; and Ryan Henry Crane, 37, a JPMorgan executive director who was found dead inside his Stamford, Conn., home on Feb. 3.
Financial-related suicides are common during times of market upheaval, such as were witnessed during the Great Depression or the Crash of 1987.  However, the recent deaths are unusual inasmuch as they have coincided with a surge of major indexes to record highs.
Via Daily Mail/CNN/Google News/CNBC